Cold Rolled Nickel Alloy Coil, Stainless Steel Coils Dealers, S31803 / S32205 Duplex Steel Coil Cut To Size, Mild Steel HR Coil Exporter, Coated Carbon Steel Coil Stockholders, 304/316 SS Plain Coils, Galvanized Steel Flat Coil Supplier in India.
United Stainless LLP is one of the prominent exporter and trader of Stainless Steel Coils, SS Coils, Duplex Steel Coils, High Nickel Alloy Coils which can be easily welded and processed by standard shop fabrication practices. These Alloy Coils is a commonly used nickel austenitic steel alloy and chromium which is non-magnetic in nature.
These Stainless Steel Coils are developed using graded steel implementing latest advanced technology. We are known for our outstanding superior quality Duplex Coils, High Nickel Alloy Coil which are used in a host of applications such as petrochemical, food processing, mechanical, engineering applications, fertilizers industries, chemical, structural, dairy, etc.
High Quality Steel Coil for Construction, Hastelloy Alloy Polished Coil, MS Plain Coils, Alloy Steel Coil, Inconel Coils, Titanium Alloy CR Coil, Steel Cold Rolled Coil Stockists, Coated Stainless Steel Galvanized Coils, Steel Cold Rolled Coil, Alloy 20 Hot Rolled Coil Manufacturer in India.
Stainless Steel Hot Rolled Coil, Steel Coil, SS Coils Specification :
Type: Steel Coils
Size: 1000 mm x 2000mm / 1220mm x 2440mm / 4' x 8' 1250mm x 2500mm / 1500mm x 3000mm to 6000mm / 2000mm x 4000mm to 6000mm
Forms: Plain Coil, Polished Coils, Shim Coil, Coated Coil, Perforated Coil, Checkered Coil
Range: 5mm To 150mm
Material: Carbon Steel, Mild Steel, Duplex Steel, Alloy Steel, Hastelloy, High Nickel Alloy, Copper Nickel, Aluminium, Stainless Steel, Alloy 20, Inconel, Monel, Titanium Alloy, etc.
Thickness: 4.0mm - 100mm
Finish: Cold Rolled Coil (CR), Hot Rolled Coil (HR), SATIN (Met with Plastic Coated), 2B, 2D, BA NO(8)
Length: 2000 mm, 2440 mm, 3000 mm, 5800 mm, 6000 mm, etc
Hardness: Hard, Spring Hard, Quarter Hard, Half Hard, Soft, etc.
SS Plain Coils, Stainless Steel Coil, Steel Cold Roll Coil :
Standards : ASTM A240, ASME SA240, AISI
Grade: 310, 310S, 316, 316L, 304L, 304LN, 201, 202, 304, 304N, 309, 316Ti, 348, 348H, 904L, 304H, 316LN, 316H, 316N, 317, 317L, 317LM, 321, 321H, 347, 347H.
| | |
| --- | --- |
| Stainless Steel 316 Coil | 316L Steel Cold Rolled Coil |
| 904L SS Hot Rolled Coil | Steel 317L Plain Coils |
| Steel 317 Flat Coil Price | SS 347 Coil Cut To Size |
| Coated ASTM A240 Steel Coils | Stainless Steel ASTM SA240 Coil |
| 310 SS Plain Coils in India | Steel 347H Hot Rolled Coils Coil |
| Coated 304 Steel Coils | SS 304L Coated Coil |
CS Coils, Carbon Steel Coil, Carbon Coated Coil :
Standards & Grade : IS 2062 EN-8, ASTM A516, ASTM A515, ASTM A537 GR 60, 70, Class1, Class2
Coated Alloy Steel Coil, AS Hot & Cold Rolled Plain Coils:
Standards & Grade : ASTM A387 /ASME AS387 Class 1 Class 2 GR 5, 9, 11, 12, 22.
Super Duplex Coated Steel Coils, Duplex Steel Plain Coil:
Standards : ASTM /ASME A182 F51, SA240
Grade : UNS S31803, S32205, S32750, S32760
Nickel Plain Coils, Hot Roll Nickel Coil, High Nickel Alloy Coated Coil :
| | |
| --- | --- |
| Monel Alloy 400 Coil (UNS N04400) : ASTM B127 / ASME SB127 | Monel Alloy K500 Coil (UNS N05500) : ASTM B127 / ASME SB127 |
| Inconel Alloy 601 Coil (UNS N06601) : ASTM B168 / ASME SB168 | Inconel Alloy 625 Coil (UNS N06625) : ASTM B443 / ASME SB443 |
| Inconel Alloy 718 Coil (UNS N07718) : ASTM B443 / ASME SB443a | Incoloy Alloy 800 Coil (UNS N08800) : ASTM B424 / ASME SB424 |
| Hastelloy Alloy C22 Coil (UNS N06022) : ASTM B574 / ASME SB574 | Hastelloy Alloy B2 Coil (UNS N010665) : ASTM B574 / ASME SB574 |
| Nickel Alloy 200 Coil (UNS N02200) : ASTM B162 / ASME SB162 | Nickel Alloy 201 Coil (UNS N02201) : ASTM B162 / ASME SB162 |
| Titanium Alloy Gr 2 Coil (UNS R50400) : ASTM B168 / ASME SB168 | Titanium Alloy Gr 5 Coil (UNS R56400) : ASTM B168 / ASME SB168 |
| Incoloy Alloy 800H Coil (UNS N08810) : ASTM B424 / ASME SB424 | Incoloy Alloy 800HT Coil (UNS N08811) : ASTM B424 / ASME SB424 |
| Incoloy Alloy 825 Coil (UNS N08825) : ASTM B424 / ASME SB424 | Hastelloy Alloy C276 Coil (UNS N010276) : ASTM B574 / ASME SB574 |
| Alloy 20 / 20 CB 3 Coil (UNS N08020) : ASTM B462 / ASME SB462 | Inconel Alloy 600 Coil (UNS N06600) : ASTM B168 / ASME SB168 |
| | | |
| --- | --- | --- |
| Super Duplex Coil | Nickel Alloy HR Coil | Inconel 600 Coil |
| Alloy 20 Hot Roll Coils | Incoloy 825 Alloy Coil | Nickel 200 Polished Coils |
| Hastelloy C22 Cut To Size Coil | Monel 400 Plain Coils | Titanium GR 2 Alloy Coils |
| Cold Rolled Steel Coil | Incoloy Alloy Coated Coil | Galvanized Steel Coil |
| Carbon Steel Coils | Alloy Cold Rolled Coil | Duplex Steel Polish Coils |
Coated Stainless Steel Coil, Plain Steel Coil Application Industries:
Oil & Gas Industry
Automobile Industry
Manufacturing Engineering
Aerospace Engineering
Construction Industry
Sea Water Equipment
Chemical Processing
Petrochemicals
Heat Exchangers
Power Generation
Marine Engineering
Gas Processing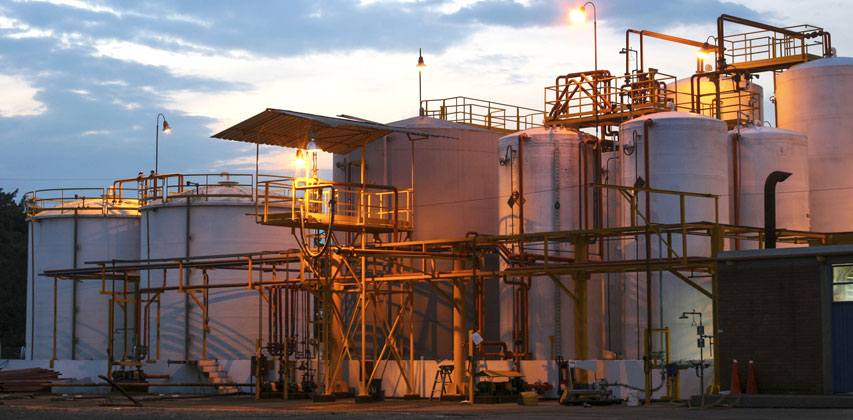 SS Cold Coil, Steel Coil, Alloy Hot Rolled Coil - We Export To Countries
Bahrain, South Africa, Brazil, Saudi Arabia, South America, Nairobi, New Zealand, Tripoli, Maiduguri, Pretoria, Conakry, Colombo, Kampala, Trinidad and Tobago, Uganda, Malaysia, UK, Bangladesh, Port Harcourt, SudanRabat, Mogadishu, Kazakhstan, Yaoundé, Ibadan, Australia, Dakar, Dar es Salaam, Venezuela, Singapore, Cairo, Indonesia, Iran, Azerbaijan, Dubai, Zaria, Bamako, Mbuji-Mayi, Mozambique, Mozabique, Myanmar, UAE, Jordon, Lagos, Fez, Subra al-Haymah, Austria, London, Luanda, Hong Kong, Yemen, Lubumbashi, Cape Town, Peru, Abidjan, Lebanon, Kaduna, Alexandria, Netherland, United States, Kolwezi, Jordan, Brazzaville, Algiers, Algeria, Israel, Colombia, Ethiopa, Sri Lanka, Chine, Kuwait, Mexico, Benin, Port Elizabeth, New York, Bulawayo, Omdurman, Argentina, Cameroon, Nigeria, Russia, Accra, Egypt, Kano, Qatar, Kinshasa, Casablanca, Spain, Vietnam, Angola, Johannesburg, Turkey, Ghana, Phillipine, Morocco, Abu Dhabi, Canada, Khartoum, Giza, Durban, Thailand (Bangkok), Tunisia, Maputo, Africa, Antananarivo, Cyprus, Harare, Austalia, Soweto, Houston, Ouagadougou, Germany, Addis Ababa, Iraq, Oman, Italy, Freetown, Douala.
Stainless Steel Coils, Carbon Hot Rolled Plain Coil - We Supply To City
Dhanbad, Nagapattinam, West Bengal, Punjab, Gorakhpur, Akola, Guwahati, India, Bhadreswar, Nashik, Asansol, Ballia, Vasai, Jodhpur, Tripura, Bikaner, Kolkata, Nagda, Benin, Virar, Nagpur, Coimbatore, Muktsar, Kolapur, Durgapur, Ahmedabad, Ambala, Aurangabad, Kalyan, Pimpri and Chinchwad, Siliguri, Datia, Mumbai, Bhopal, Jharkhand, Assam, Port, Bundi, Suryapet, Navi Mumbai, Surat, Tirunelveli, Maharashtra, Waghala, Karnataka, Kurnool, Nagaur, Lucknow, Madhya Pradesh, Chandigarh, Puducherry, Jamalpur, Chennai, Belgaum, Ludhiana, Bhiwadi, Faridabad, Bansberia, Thane, Ambattur, Orissa, Bangalore, Jamnagar, Dombivali, Mizoram, Allahabad, Ranchi, Tadepalligudem, Sadar, Dehradun, Ujjain, Vijayawada, Andhra Pradesh, Kanpur, Delhi, Udgir, Kasganj, Haryana, Gwalior, Nanded, Buxar, Hinganghat, Hubli and Dharwad, Loni, Hyderabad, Visakhapatnam, Madurai, Meerut, Blair, Jaipur, Amravati, Chhattisgarh, Jhansi, Raipur, Betul, Kota, Haora, Amritsar, Manipur, Pune, Ulhasnagar, Kalyani, Ajmer, Vadodara, Jabalpur, Gulbarga, Agra, Uttar Pradesh, Solapur, Banswara, Ghaziabad, Rajkot, Gujarat, Bihar, Bhavnagar, Rajasthan, Patna, Tamil Nadu, Baraut, Miryalaguda, Varanasi, Gujarat, Saharanpur, Mangalore, Guntur, Kerala, Indore, Srinagar.