SS Hex Nuts Exporter, Stainless Steel Hex Nut Manufacturer, Nickel Alloy Dome Nuts, Duplex Steel Hex Head Nut, Steel Industrial Nuts, Duplex Steel Fasteners Nuts, Stainless Steel Hexagonal Nut, SS Steel Coupling Nut, SS Heavy Hex Nut Suppliers in India.
United Stainless LLP are engaged in manufacturing and exporting of the excellent quality Stainless Steel Fasteners Nuts. These Alloy Steel Industrial Nuts, Duplex Steel Nuts, Carbon Steel Fasteners Nuts, High Nickel Alloy Nuts is given in varied specifications as per the needs of customers.
We are involved in Stainless Steel, Carbon Steel, Alloy Steel, Duplex Steel, High Nickel Alloy, Inconel, Monel, Hastelloy and Alloy 20 Nuts like Square Nuts, Hexagon Coupling Nuts, Hexagon Nuts, Hexagon Thin Nuts, Hexagon Castle Nuts, Self Locking Nut, Hexagon Domed Cap Nuts and many more.
United Stainless LLP premier Stainless Steel Manufacturer in India also offered in various grades such as Stainless Steel 304, 304L, 310, 310S, 316, 316L, 321, 321H, 347, 347H and 904L, Duplex Steel S31803, S32205, Super Duplex S32750, S32950, S32760, Nickel Alloy 200, 201, Inconel 600, 601, 625, 718, 800, 800h, 800HT, Hastelloy Alloy C276, C22, B3, Cu-Ni 70/30, cu-Ni 90/10, Titanium Alloy Gr2, Titanium Gr 5, etc. We offer this Stainless Steel Fasteners Nuts product in the market at comprehensive price range.
Alloy Steel Lock Nuts, Mild Steel Hex Nuts Dealers, Titanium Alloy Dome Nuts, Inconel Heavy Hex Nuts, High Quality MS Dome Nuts, Hastelloy Wing Nuts Stockists, Alloy 20 Cap Nuts Manufacturer, Steel Hexagonal Nut, SS Square Nut, Steel Hex Head Nut in India.
Stainless Steel Nut, SS Heavy Hex Nut, Steel Dome Nuts Specification :
Standard: ASTM, ASME, IS, BS, DIN
Length : 3 mm to 200 mm
Size : M3 – M56 | 3/6″ to 2″ | Custom Sizes
Stainless Steel Bolt Supply To Countries : Finland, Austria, Slovakia, Oman, Qatar, Indonesia, Spain, UAE, Denmark, Bahrain, Nigeria, Belgium, Netherlands, Malaysia, United Arab Emirates, Croatia, Bulgaria, Cyprus, Poland, Kuwait Luxembourg, Iran, Ireland, Saudi Arabia, Czech Republic, UK, Estonia, Greece, Slovenia, Latvia, Singapore, Lithuania, Germany, Sweden, Malta, Portugal, Romania, South Africa, Kenya, Iraq, Hungary, Italy, France.
Material : Alloy 20, Titanium Alloy, Stainless Steel, Carbon Steel, Alloy Steel, Mild Steel, High Nickel Alloy, Inconel, Monel, Hastelloy, Duplex Steel, Copper Nickel, etc.
Types : Castle Nuts, Dome Nuts, Conelock Nut, Self Clinching Nuts, Domed Cap Nuts, Imperial Thread Nuts, Imperial Thread Nylock Nuts, Flange Nuts Serrated, Machine Hex Nuts, Heavy Hex Nuts, Wing Nuts, Cap Nuts, Square Nuts, K-Lock Nuts, Prevailing Torque Lock Nuts, Top Lock Nuts, Two-Way Reversible Lock Nuts, Pin-Lock Nuts, Coupling Nuts, T-Slot Nuts, Finished Hex Nuts, Hexagonal Nut, Forged Eye Nut, Rivet Nuts, Slotted Hex Nut, Acme Hex Nuts, Nylock Nuts, Anco Locknuts, Flexloc Nuts, Reversible Locknuts, Hex Nuts, Hex Machine Screw Nuts, Hex Lock Nuts Nylon Insert, Hex Head Nut, Hex Jam Nuts, Hex Jam Nylon Lock Nuts, Panel Nut, Poly Nut, T-Nuts, Sleeve Nuts, Thin Nuts, Weld Nuts, High Tensile Nuts, Cage Nuts, Security Nuts, Imperial Nuts, Acorn Nuts, Industrial Nuts, Miscellaneous Nuts, Insert Nuts, Knurled Nuts, Round Nuts
Standards : ASTM A193, ASME SA193
Grade: 317LM, 321, 321H, 304, XM10, XM11, XM15, XM19, 309, 904L, 316LN, 316H, 316N, 347H, 316, 201, 202, 310S, 304L, 316Ti, 317, 317L, 347, 348, 348H, 316L, 304LN, 304H, 304N, 310.
| | |
| --- | --- |
| 317 Stainless Steel Hex Nut | SS 347 Heavy Hex Nuts |
| 310 SS K-Lock Nuts in India | Steel 347H Wing Nut |
| 304 Steel Square Nuts | SS 304L Hexagonal Nut |
| 904L Stainless Steel Wing Nut | Steel 317L Dome Nut |
| 316L SS Hex Head Nut | Stainless Steel 321 Acorn Nut |
Carbon Steel Dome Nut, CS Heavy Hex Nut, Carbon Panel Nut Specification:
Standards : ASTM A307 ASME SA307 / ASTM A563 ASME SA563.
Standards Grade : ASTM A307 Gr. A/B, | ASTM A307 GR.1/8/6 | ASTM A333 GR.1/6 | API 5L GR. A/B, X42, X52, X60, | ASTM A179, ASTM A192 | DIN 17175, DIN 2391, ASTM A106 Gr. A/B/C | BS 3059 Gr 1, Gr 2,
Alloy Steel Cap Nuts, Alloy Hexagonal Nut, Alloy Steel Hex Nuts Specification:
Standards : ASTM A193 ASME SA193
Standards : ASTM A479 ASME SA479
Grade : UNS S31803, S32205, S32750, S32760
Nickel Hex Head Nut, High Nickel Alloy Dome Nut, Nickel Alloy Hex Nuts Specification:
Standards : ASTM B160 ASME SB160
Grade: Hastelloy C276 (UNS 10276), Hastelloy C22 (UNS 6022), Nickel 200 (UNS 2200), Nickel 201 (UNS 2201), Monel 400 (UNS 4400), Inconel 600 (UNS 6600), Inconel 601 (UNS 6601), Inconel 625 (UNS 6625), Monel K500 (UNS 5500), Inconel 718 (UNS 7718), Incoloy 800 (UNS 8800), Hastelloy B2 (UNS N10665), Alloy 20 / 20 CB 3 (UNS 8020), Incoloy 800H, Incoloy 800HT, Incoloy 825 (UNS 8825), Titanium Gr 2 (UNS R50400), Titanium Gr 5 (UNS R56400)
| | | |
| --- | --- | --- |
| Carbon Steel Top Lock Nuts | Alloy Steel Hex Nuts | 2205 Duplex Dome Nuts |
| Super Duplex Machine Hex Nuts | Nickel Alloy Slotted Hex Nut | Inconel 600 Domed Cap Nuts |
| Hastelloy C22 Heavy Hex Nut | Monel Alloy 400 Hexagonal Nut | Titanium GR 2 Hex Head Nut |
| Alloy 20 High Tensile Nuts | Incoloy 825 Alloy Square Nut | Nickel 200 Imperial Nuts |
| Hastelloy C22 Lock Nut | Alloy C276 Eye Nut | Monek K500 Dome Nut |
Steel Dome Nut, SS High Tensile Nuts, Stainless Steel Heavy Hex Nut Application:
Sea Water Equipment
Automobile Industry
Construction Industry
Oil & Gas Industry
Manufacturing Engineering
Aerospace Engineering
Petrochemicals
Marine Engineering
Chemical Processing
Gas Processing
Heat Exchangers
Power Generation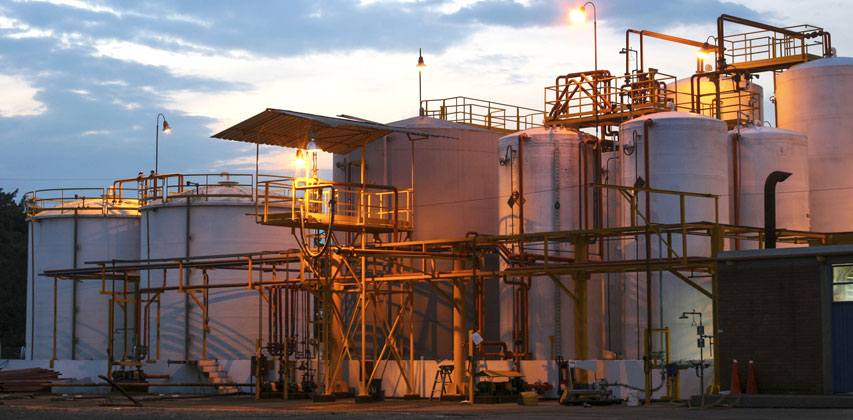 Steel Hex Nuts, SS Dome Nuts, Stainless Industrial Nuts - We Export To Countries
Mozabique, Brazzaville, Algiers, Argentina, Cameroon, Nigeria, Maiduguri, Pretoria, Conakry, Turkey, Ghana, Phillipine, Morocco, Abu Dhabi, Myanmar, Angola, Johannesburg, Cairo, Indonesia, Iran, Azerbaijan, Dubai, Zaria, Bamako, UAE, Jordon, Spain, Vietnam, Mozambique, Lagos, Fez, Canada, Khartoum, Brazil, Saudi Arabia, Giza, Durban, Thailand (Bangkok), Tunisia, Maputo, Africa, Antananarivo, Cyprus, Harare, Austalia, Chine, Bahrain, South Africa, Soweto, Houston, Ouagadougou, Germany, Subra al-Haymah, Austria, London, Luanda, Kuwait, Mexico, Benin, Port Elizabeth, New York, Ibadan, Australia, Dakar, Dar es Salaam, Venezuela, Singapore, Russia, Addis Ababa, Iraq, Bulawayo, Omdurman, Mbuji-Mayi, Cape Town, Peru, Abidjan, Lebanon, Kaduna, Algeria, Malaysia, UK, Bangladesh, Port Harcourt, Sudan, Colombo, Kampala, Trinidad and Tobago, Uganda, Rabat, Mogadishu, Hong Kong, Yemen, Lubumbashi, Kazakhstan, Yaoundé, Oman, Italy, Freetown, Douala, Alexandria, Netherland, United States, Kolwezi, Jordan, Accra, Egypt, Kano, Qatar, Kinshasa, Casablanca, Israel, Colombia, Ethiopa, Sri Lanka, South America, Nairobi, New Zealand, Tripoli.
Steel Heavy Hex Nut, CS Hexagonal Nut, Steel Hex Head Nut - We Supply To City
Rajasthan, Patna, Tamil Nadu, Baraut, Srinagar, Port, Bundi, Suryapet, Thane, Ambattur, Orissa, Bangalore, Jamnagar, Dombivali, Mizoram, West Bengal, Punjab, Gorakhpur, Akola, Guwahati, Asansol, Ballia, Vasai, Jodhpur, Tripura, Bikaner, Kolkata, Nagda, Benin, Virar, Nagpur, Coimbatore, Muktsar, Kolapur, Durgapur, Ahmedabad, Ambala, Aurangabad, Kalyan, Loni, Hyderabad, Banswara, Ghaziabad, Rajkot, Bhavnagar, Pimpri and Chinchwad, Siliguri, Datia, Mumbai, Bhopal, India, Bhadreswar, Allahabad, Ranchi, Tadepalligudem, Sadar, Dhanbad, Nagapattinam, Nashik, Jamalpur, Chennai, Belgaum, Ludhiana, Bhiwadi, Jharkhand, Assam, Buxar, Hinganghat, Hubli and Dharwad, Amravati, Chhattisgarh, Jhansi, Raipur, Betul, Kota, Haora, Amritsar, Waghala, Karnataka, Kurnool, Nagaur, Faridabad, Bansberia, Dehradun, Ujjain, Vijayawada, Andhra Pradesh, Kanpur, Delhi, Udgir, Kasganj, Haryana, Gwalior, Nanded, Lucknow, Madhya Pradesh, Chandigarh, Puducherry, Pune, Ulhasnagar, Manipur, Bihar, Maharashtra, Kalyani, Ajmer, Vadodara, Jabalpur, Gulbarga, Agra, Uttar Pradesh, Solapur, Gujarat.